Here is what I am doing. It is a fursuit, kind of like a mascot costume done up as a black fox.
After a trip to Further Confusion as well as a few other fur cons, I decided to spend the built up inspiration to build my own fursuit! So far I have collected the tools I will need (mostly, I think) and finished the tail and duct tape dummy of myself so I can easily tailor the body suit to myself. Here are some photos of tools and progress, etc. More to come very soon!
The new Husky E20 Sewing machine waiting to being lubed and tested.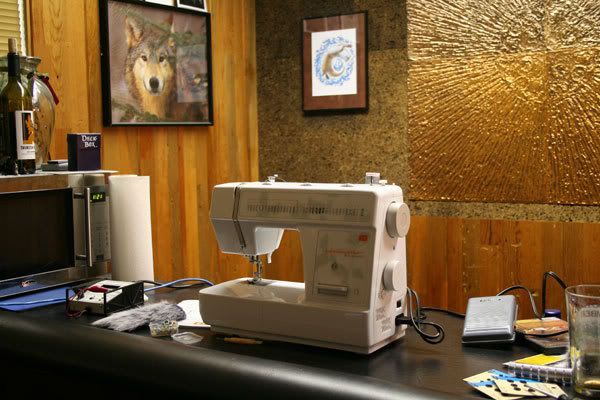 Tons of fur I found at Hancock Fabrics and some other place.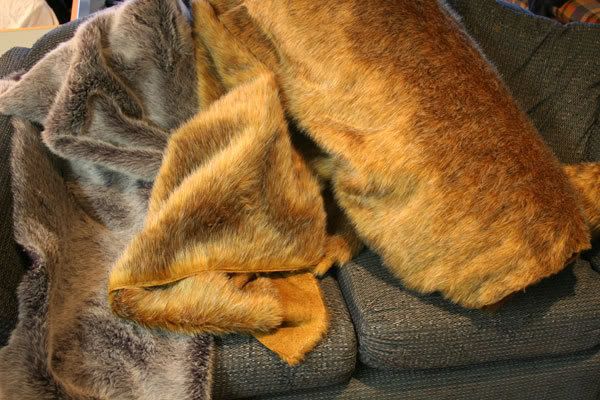 Here is myself trying on the tail. Sexy, yesno?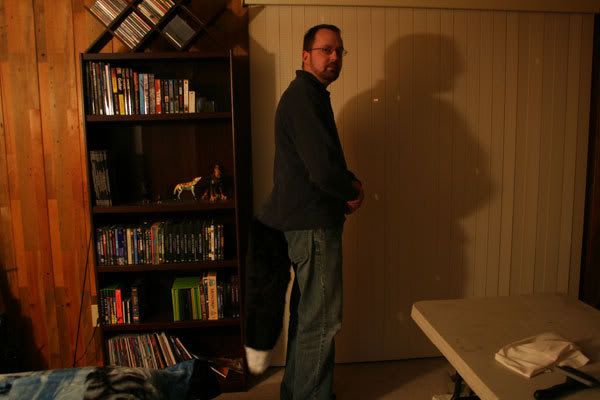 This is how I attached the tail to the back support belt. It is a bit heavy overall, but I barley notice. Most people tend to use a belt loop to mount the tail, but I choose this so I could place the base of the tail a bit higher up my back. This allows the thick part of the tail to bounce off my butt so it does not get caught up in my legs as I walk.
Behold: Marfy, the duct tape dummy wearing my tail.
mood:
drunk
music:
Infected Mushroom - Cities of the Origional